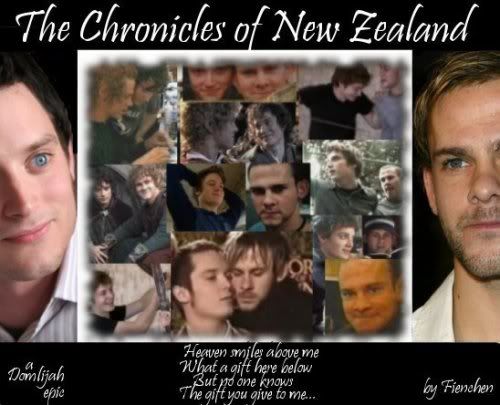 Title:
The Chronicles of New Zealand
Author:
fienchen
Pairing:
Domlijah
Rating:
NC 17 (for series)
Summary:
Elijah Wood and Dominic Monaghan meet in New Zealand and fall in love during filming "The Lord of the Rings". As their relationship develops the problems and obstacles increase, but of course nothing stands in the way of true love.
Author's note:
This work is pure and utter fiction and the product of my vivid imagination. Special thanks to my lovely beta
spikessweetgirl
.
Chapter:
45
Word count:
5556
Previous chapters
(
Chapter 45
Collapse
)